See on Scoop.it – The Future of Education – Where do we go now?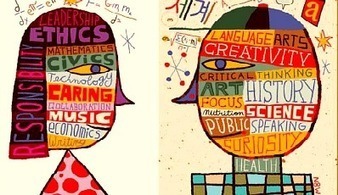 "Los líquidos no conservan una determinada forma durante mucho tiempo y están constantemente dispuestos a cambiarla; para ellos lo que cuenta es el flujo del tiempo más que el espacio que puedan ocupar. Los líquidos se desplazan con facilidad, fluyen, se derraman, salpican, se vierten… a diferencia de los sólidos…"
Zigmunt Bauman utiliza la metáfora de la líquidez para referirse a la nueva fase de la modernidad. La denomina "modernidad líquida".
Mientras en la etapa sólida existían pilares inamovibles en los que asentarse toda la vida como el trabajo, la cultura, la familia y la religión; ahora estamos viviendo una nueva era en la que ninguna de estas premisas se arraiga y tiende a permanecer mucho tiempo inalterable.
En la "modernidad líquida" la solidez de las cosas y de los vínculos se considera una amenaza en cuanto no permite gran libertad de movimientos y por tanto impide la experimentación de nuevos retos y oportunidades que, sin duda, se presentan. La globalización elimina fronteras, las nuevas tecnologías permiten inmediatez en la conexión entre lugares opuestos del mundo.
Hoy priva el corto plazo ya que las cosas evolucionan muy rápidamente y ya no hay casi nada que prevalezca mucho tiempo. Los avances tecnológicos son muy rápidos y lo que hoy es considerado una novedad, en poco tiempo queda obsoleto.
Las empresas con mucha frecuencia cambian, se fusionan, se reducen y modifican su misión corporativa.
See on manuelgross.bligoo.com